Project background
We were approach by a design partner to implement a web platform allowing members of the public to make submissions surrounding development concepts for Wellington's public transport infrastructure.
This platform had to showcase and clearly articulate the different development concepts and their relative strengths and weaknesses, while allowing the public to easily submit their feedback.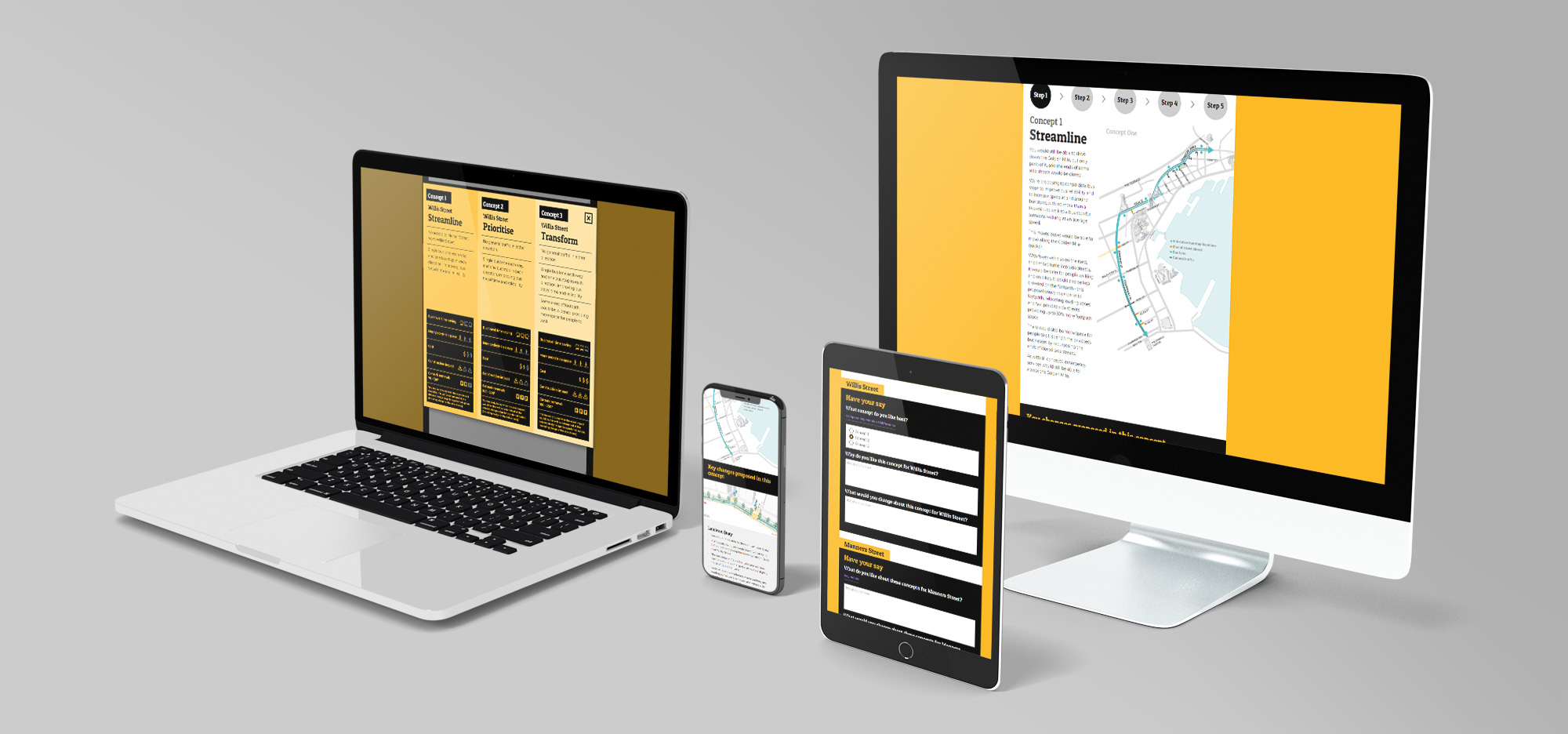 Project scope
Drupal 8 was used as the content management system, which required a custom webform, that allowed the non-linear movement between form steps without losing user-entered data. The platform had to be fully cross-browser and device compatible.
The original development implemented under urgency, with an extremely tight timeframe bound by a hard-deadline. Subsequently, the platform was adapted for a second round of public consultation; that included a complete re-theme and extension of the webform.
Key takeouts
With thousands of public submissions collected across two rounds of public consultation, this website has delivered a robust and secure platform for collecting information that will be integral to the future development of Wellington's public transport infrastructure.
Services provided
Dedicated testing
Front and backend web development
Managed cloud infrastructure
New Zealand-based support
Project Management
Solution Architecture
Support Management