Project background
We first started working with mysuper on their website five years ago. mysuper is ACC's staff superannuation scheme. Superannuation is often a complex and typically low-engagement subject matter, and our brief has been to create an online environment where the members can access up-to-the minute information, tools and resources that will make sense out of the significant financial decisions required when setting up and managing their superannuation savings.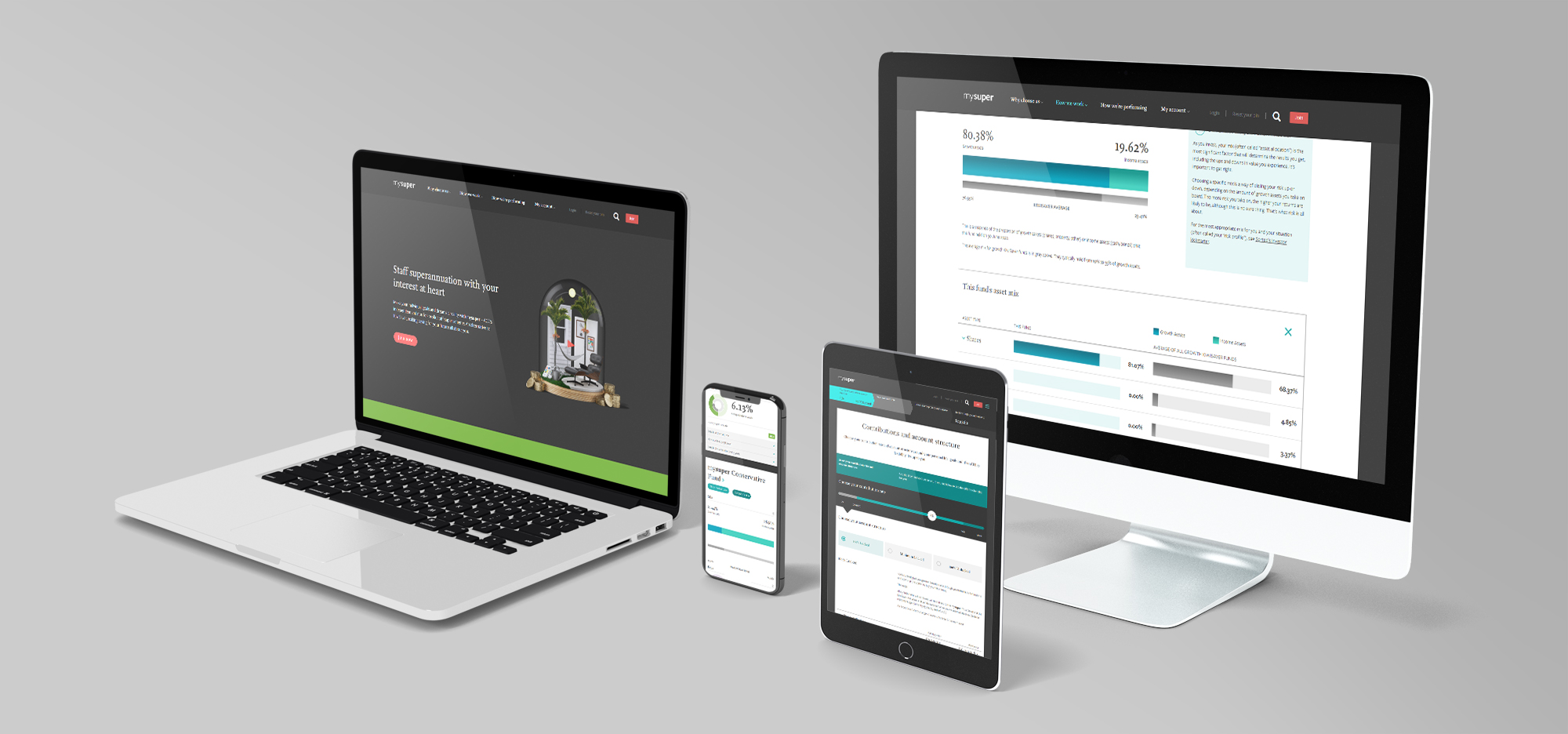 Project scope
This content platform is an ongoing development process, with the addition of refined features and content presentation over time.
Using the enterprise-grade Drupal CMS, we have supplied mysuper with a reliable, scalable, and secure online platform, that leverages open-source technology and provides incredible value-for-money.
Initially, the focus was on implementing a new visual brand and identity, while migrating content management directly to the client and away from their incumbent digital vendors. Subsequently, we have continued to add new tools and content presentation to the website, including continually improving on the members' digital experience and ability to make informed financial decisions, along with a range of online tools allowing easy account changes and withdrawals.
The original website was constructed with Drupal 7, and subsequently, a custom Drupal 8 migration has been performed. More recently, the site has undergone a full brand refresh and re-theme, which included moving to a component based design system for easy content management while always being in accordance with the brand style guide.

Key takeouts
We work closely with mysuper and design partners on an ongoing basis and have provided a digital-extension to their team, offering clear guidance on the continued development of their online platform, and allowing mysuper to clearly communicate their product offering and grow their member-base without needing to worry about the security, reliability or functioning of the underlying technology.
Services provided
Dedicated testing
Front and backend web development
Managed cloud infrastructure
New Zealand-based support
Project Management
Solution Architecture
Support Management
Technical Audit
UX & design